Privacy protection is an ever-evolving industry and, considering the recent influx of privacy violations, government surveillance and unwanted traffic monitoring, it makes perfect sense.
For a few years now, people have started to warm up to the idea of keeping a low profile while connected to the Internet. Before that, a common misconception was that online privacy was only for wrongdoers.
While there are many ways to protect your privacy while connected to the Internet, VPNs repeatedly proved to be the best means to achieve nearly complete online anonymity.
But not just any VPN can get the job done; trustworthy VPNs are less likely to fail you. They care more about your privacy instead of your data and they avoid collecting customers' personally identifiable information (PII).
What makes a good VPN
Finding the perfect service for all your needs can be challenging. More so, just like any pizza parlor claims to have the best pizza in town, many VPN providers claim to offer unbeatable privacy, eye-watering speeds and varying assortments of additional features. This can make choosing a service you can truly rely on even more challenging and possibly even discouraging.
A VPN protects your privacy by re-routing your connection through a private tunnel, away from prying eyes. At the same time, it encrypts the traffic so that, even if an unwanted agent intercepts your connection, they will only see gibberish. It's safe to say that a good VPN needs three core attributes: solid infrastructure, impenetrable encryption algorithms and places your privacy above everything else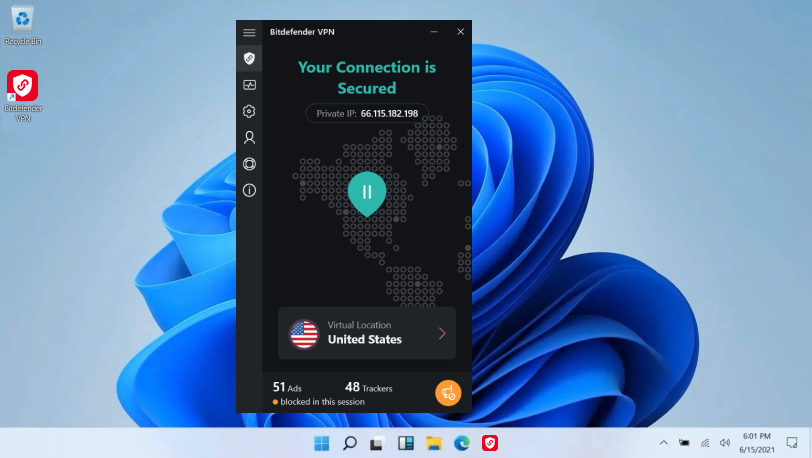 Since the threat landscape is perpetually shifting, VPN providers must also adapt their strategies to provide customers with bleeding-edge privacy protection features. This is why you need to turn your eye towards VPNs that continuously invest in their service, update their apps frequently and add privacy features regularly.
Bitdefender VPN is a well-grounded contender that keeps your online whereabouts truly incognito, secures your traffic on public networks, enables access to geo-restricted content, bypasses unfair ISP limitations, and protects you against targeted attacks.
New features & improvements
Since its launch, our service has undergone a series of modifications and received several new features to ensure that your experience matches, or exceeds, your expectations. Since last year Bitdefender VPN has received several new features and improved existing ones.
Anti-tracking, ad-blocker modules
Many believed that simply cloaking your IP address should suffice to evade online profiling. However, online tracking services have made it impossible to fly under the radar, even inside a VPN's protective tunnel.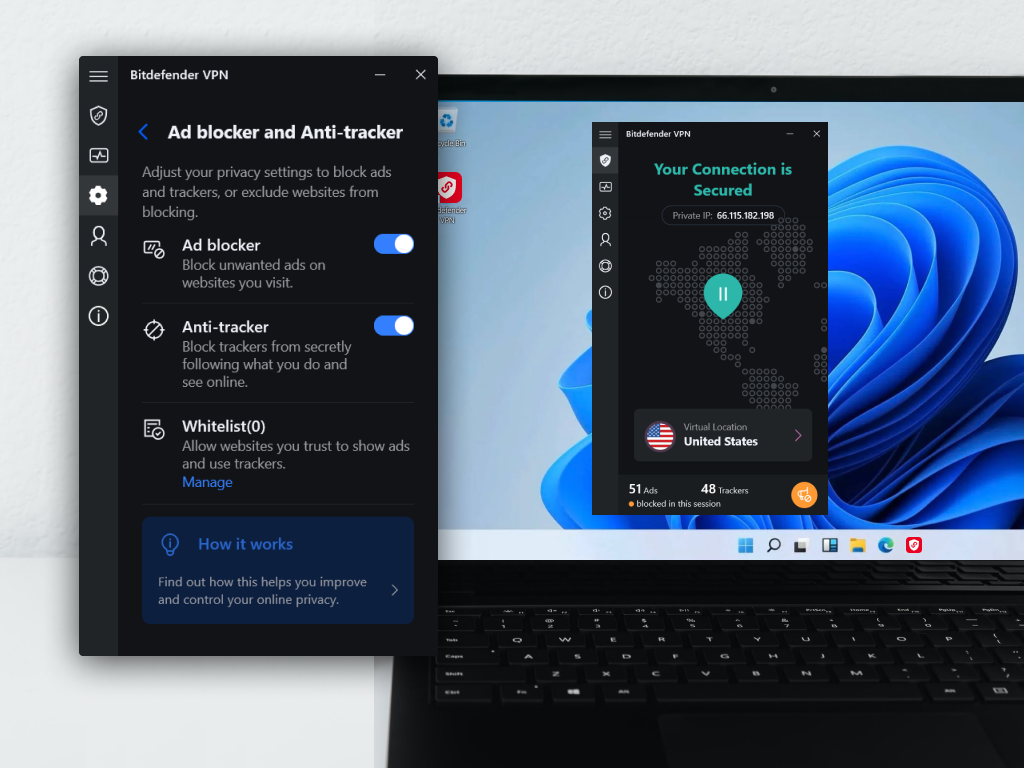 The necessity of dodging online tracking arose, so Bitdefender VPN got a built-in anti-tracking feature, along with an ad-blocker. This combo eliminates the need to haphazardly install ad-blocking or anti-tracking browser extensions that could pose security risks while offering you the same airtight privacy protection.
Switch protocols
Connection protocols are also causing concern, as some may sacrifice efficacy for faster connection speeds or be unfit for certain services. To address this situation, Bitdefender VPN now lets you switch protocols, allowing you to choose from OpenVPN (UDP and TCP), IPsec and Hydra. By default, the service is configured to automatically select the best protocol for you.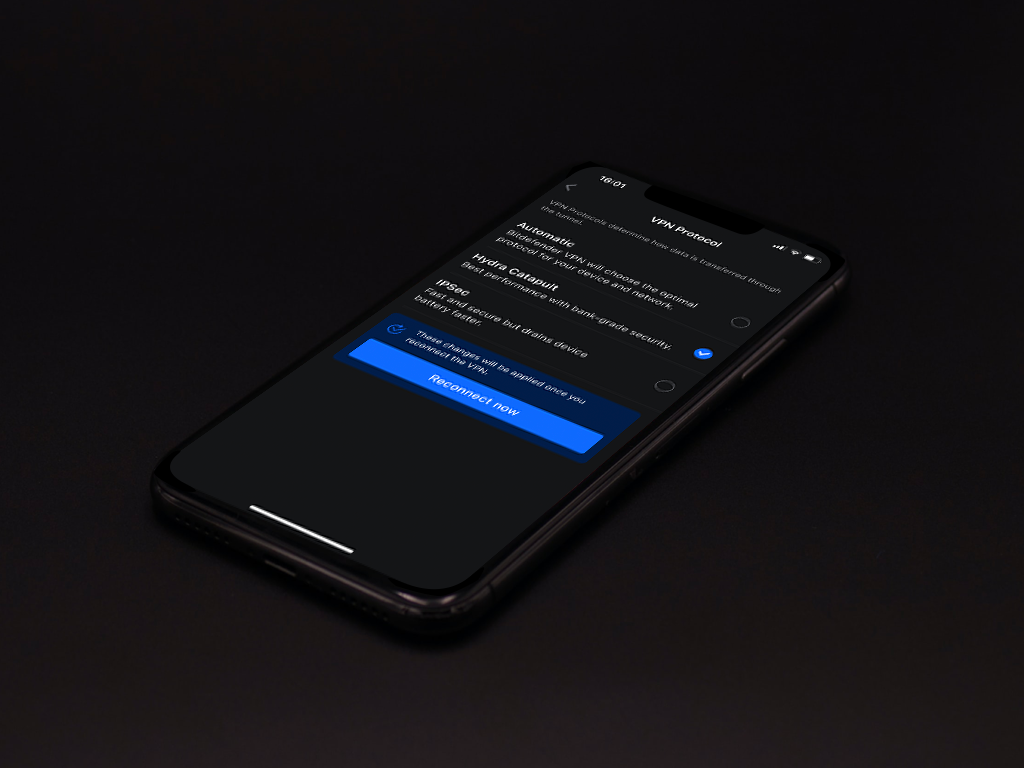 Only iOS, Android and macOS users can manually select the connection protocol. However, Windows users are likely to receive this feature sooner rather than later.
City-specific connection
A VPN server can only host so many users at a time, and a massive number of simultaneous connections could either destabilize it or ruin the experience of everyone currently connected to the server.
We understand that some locations are high-interest or have larger populations, so we increased the number of servers to meet the demand while also letting users establish city-specific connections.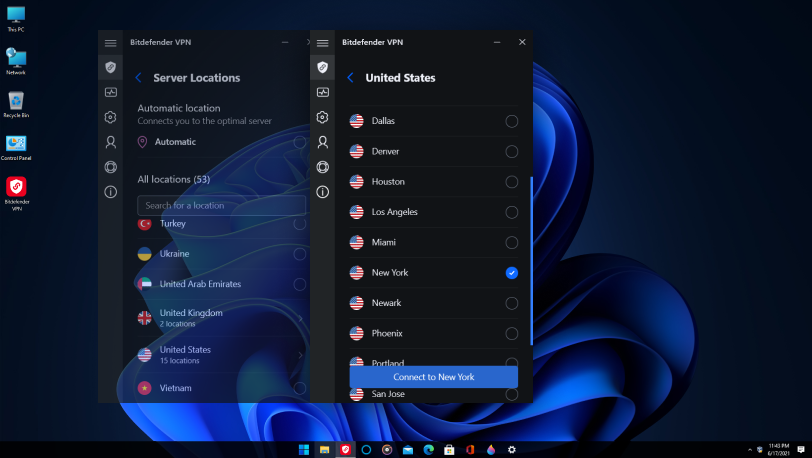 In other words, users can now connect to specific cities for servers in countries with high server distribution. The list currently includes the United States, the United Kingdom and Canada.
Extended server network
An extensive, inclusive network of servers is an essential feature of a VPN for several reasons. For starters, using a server that's physically closer to you could translate into a faster connection.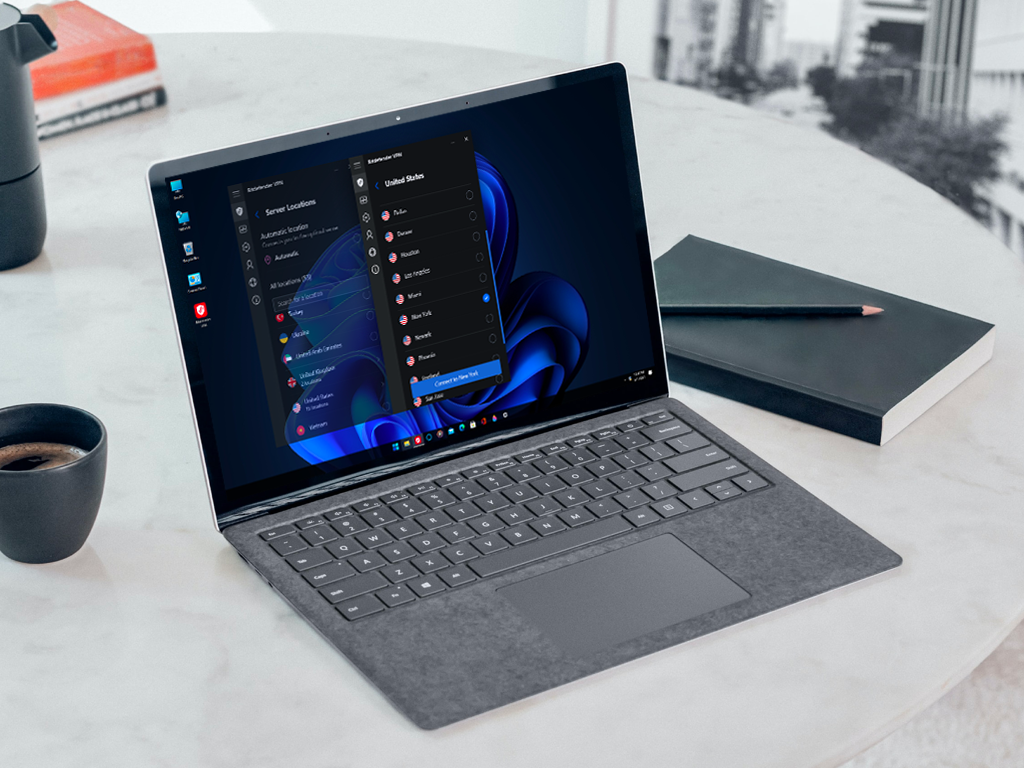 More so, a diverse infrastructure ensures you can access a broader range of geo-restricted services. For instance, you wouldn't be able to access your US Netflix subscription while traveling were it not for VPN servers in the United States.
Since last year, we've upgraded from 1,300 servers in 44 countries to over 4,000 servers in 53 countries. However, our infrastructure is constantly improving, so an increased number of servers and locations is always something we strive for.
Upgraded to 10 Gbps
An extensive network of servers would be pointless without a fast, stable connection, so we decided to upgrade most of our servers to 10 Gbps. That way, not only can our servers accommodate more simultaneous connections, but they will also yield faster speeds and less frequent disconnections caused by network congestion.
Improved split tunneling
While Bitdefender VPN also had split tunneling support last year, it only worked for domains. Simply put, users could manually add domains (websites) to a list to exclude them from the VPN tunnel.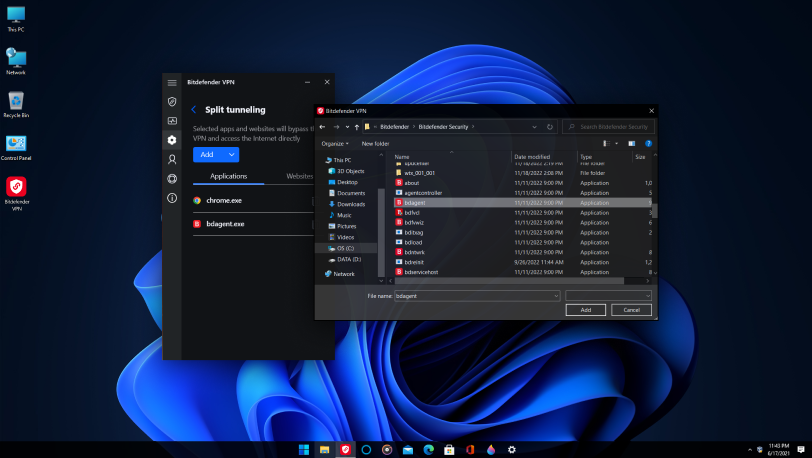 However, this year we've improved split tunneling by adding full support for apps. Now you can exclude apps and websites from the VPN tunnel, so you can safely access resources on your local network while preserving your anonymity. Currently, the feature is only available for Windows Bitdefender VPN users.
Bitdefender VPN, a powerful privacy protection asset
To wrap it up, Bitdefender VPN is a trustworthy service that can protect your privacy and keep your online activity truly anonymous. We're constantly monitoring the threat landscape and improving our service to ensure you get the best privacy protection for your needs.