Bitdefender Antispam Lab is determined to keep consumers up to date on the latest email-based scams that can leave you at risk of fraud, account takeovers and identity theft.
In this latest "spam trends of the week" episode, we boil down the top fraudulent phishing tendencies to help keep you and your money safe from opportunistic cybercrooks.
Phishing for Wise accounts
Starting last week, cybercriminals deployed a phishing campaign impersonating the popular money services platform known as Wise. The sample below shows how the attackers use social engineering to trick unsuspecting users into handing over their credentials.
The email warns recipients of "an important security update" for their account and urges immediate action (to activate the alleged security measure) or risk account closure within 24 hours. While the embedded link looks legitimate, users are directed to a copycat version of the platform. People who fall the trick risk losing access to their accounts and money.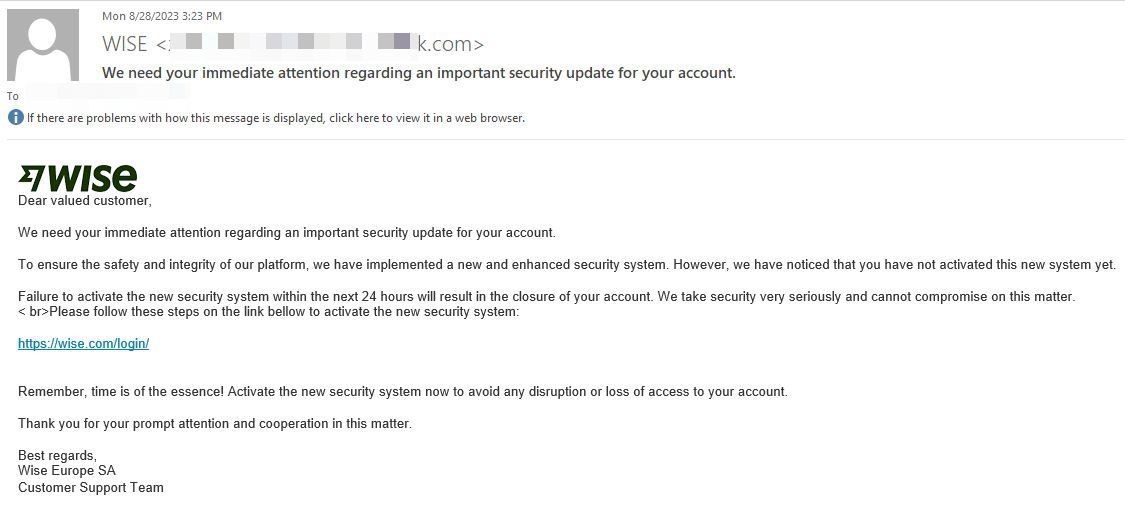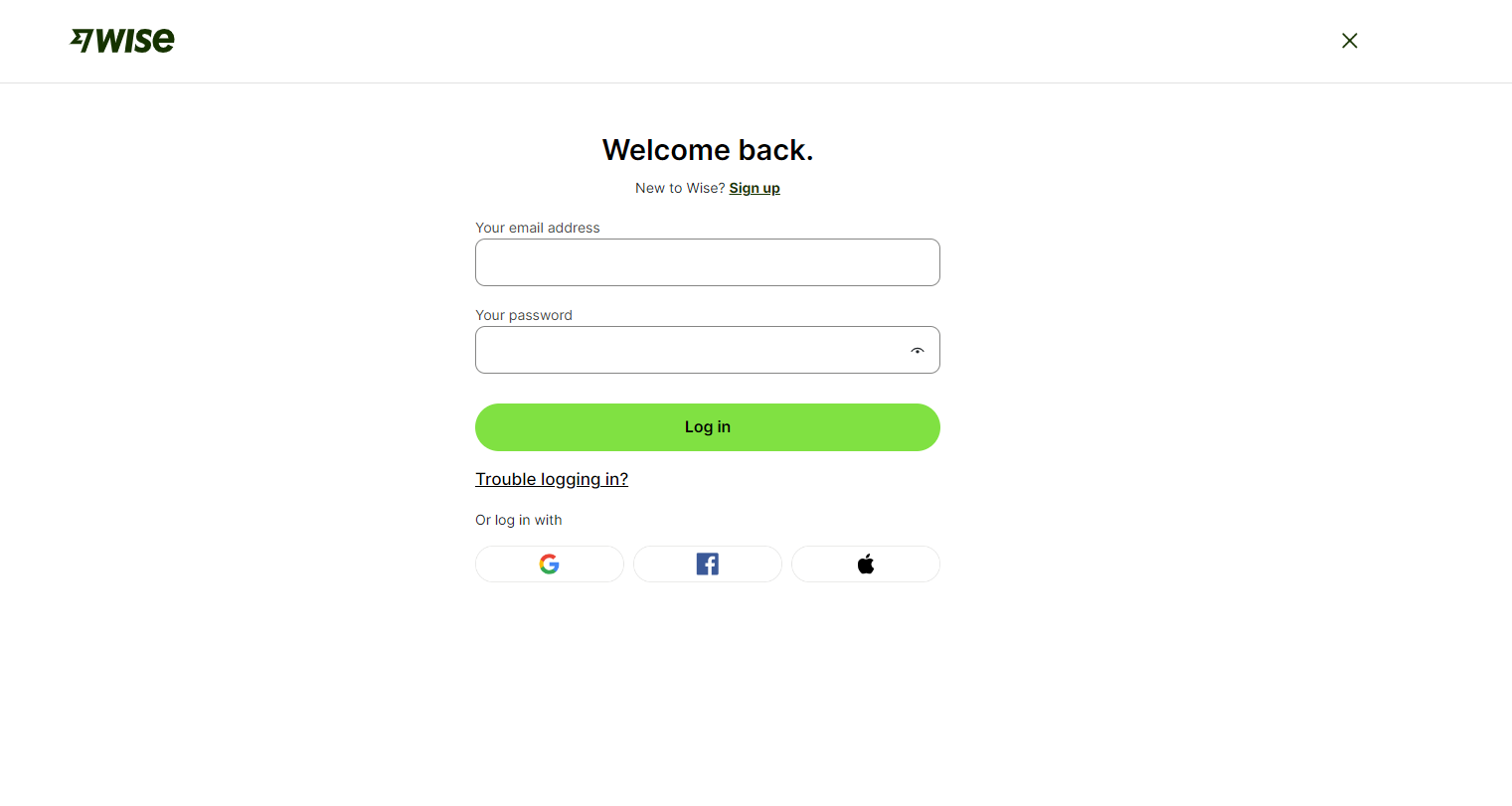 Scammers want your Instagram credentials and data
Cybercriminals are also trying to gain access to the accounts of Instagram users.  The email notifies social media users that their account is in violation of Instagram's copyright and community guidelines and they need to fill out a form to object to the ruling, which entails account closure within 48 hours of receiving the notification.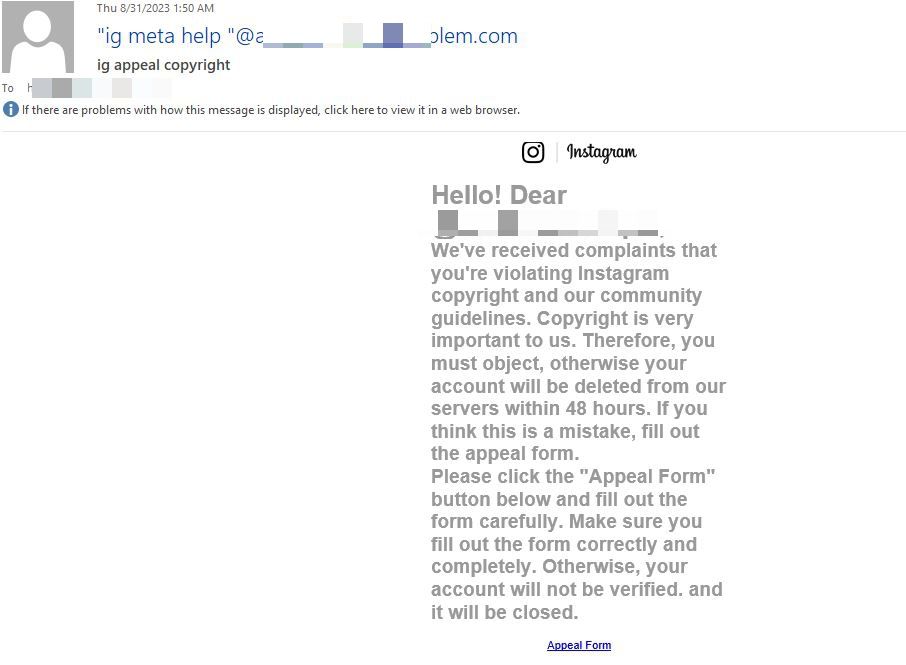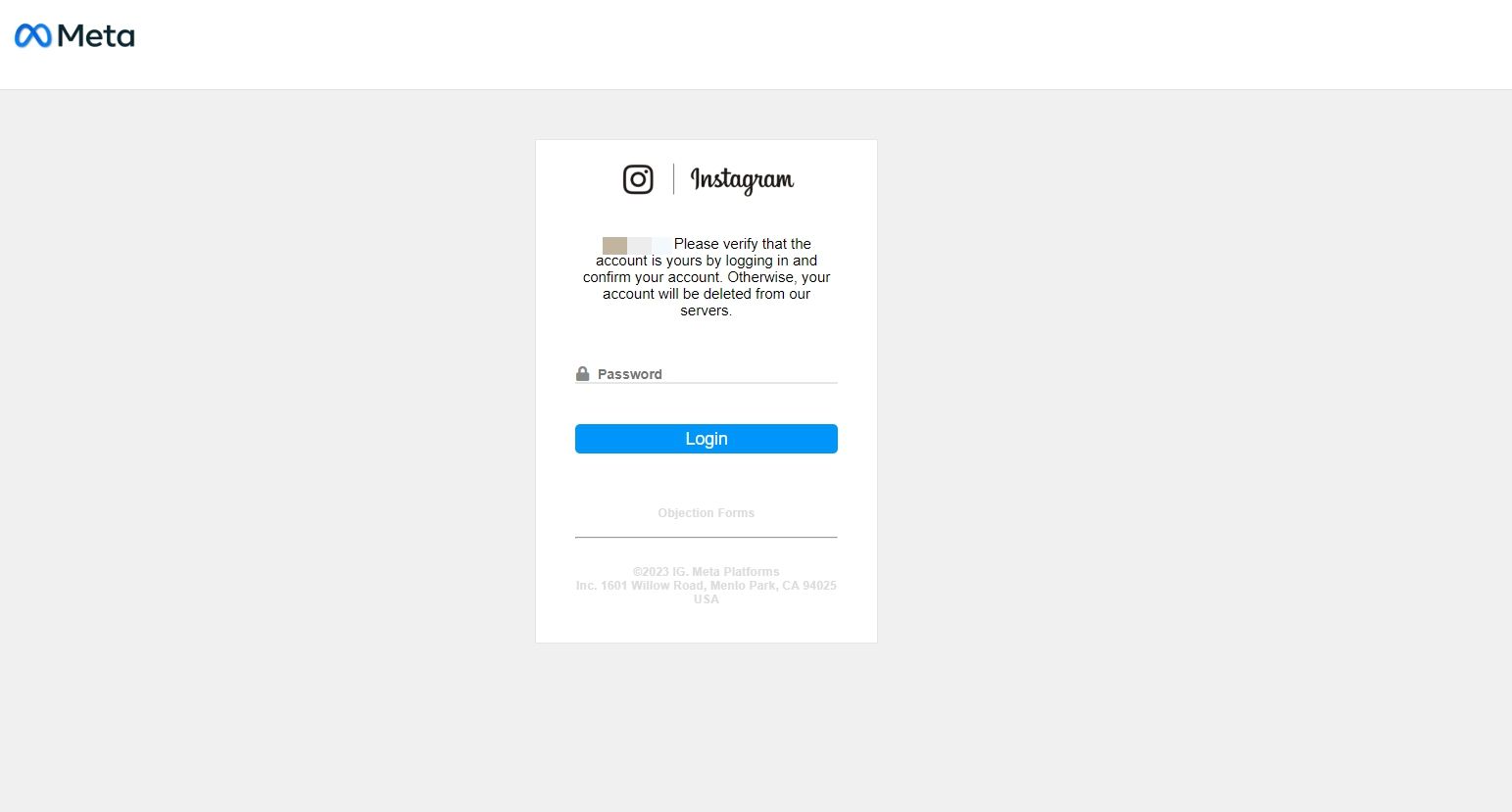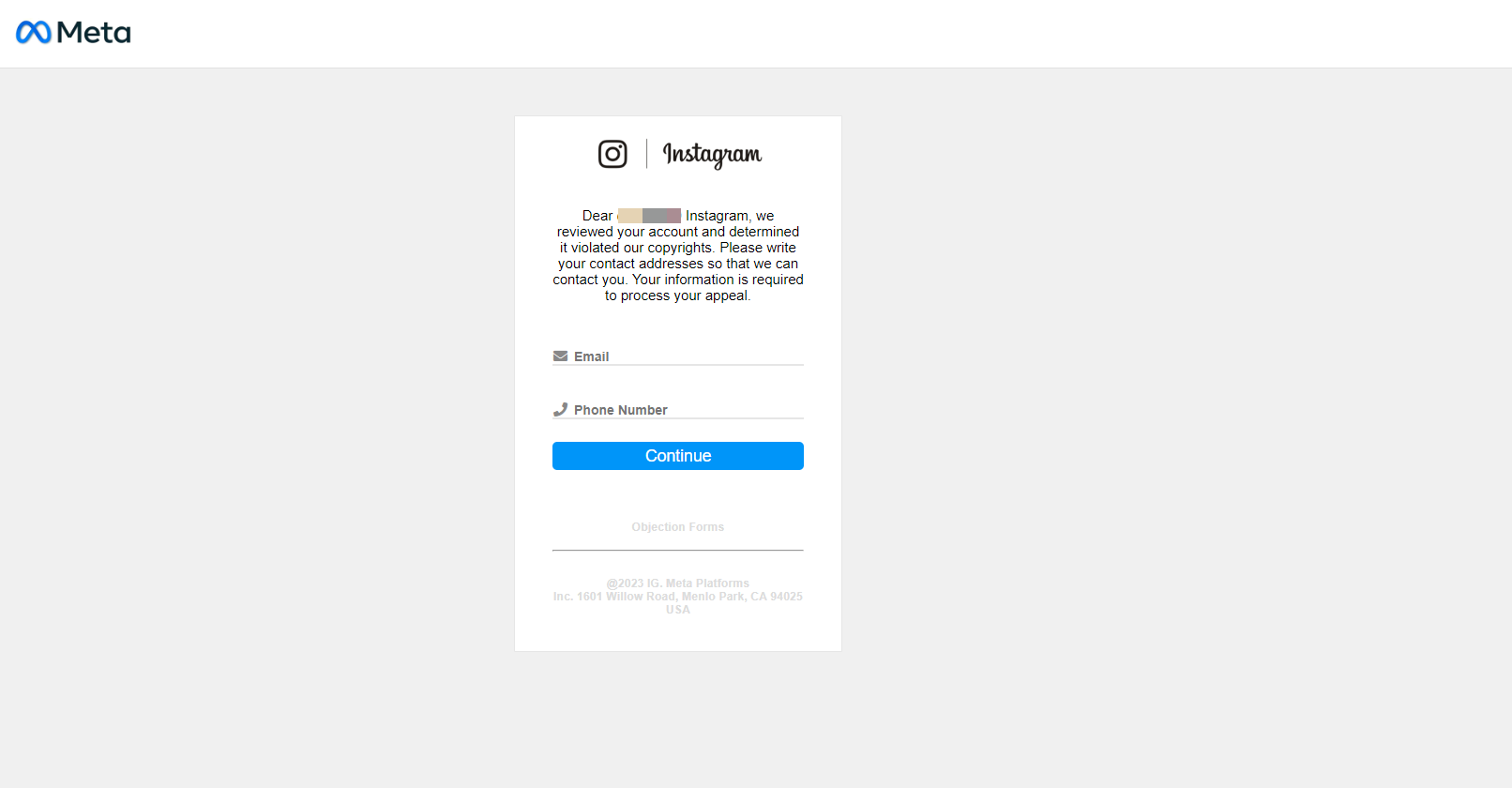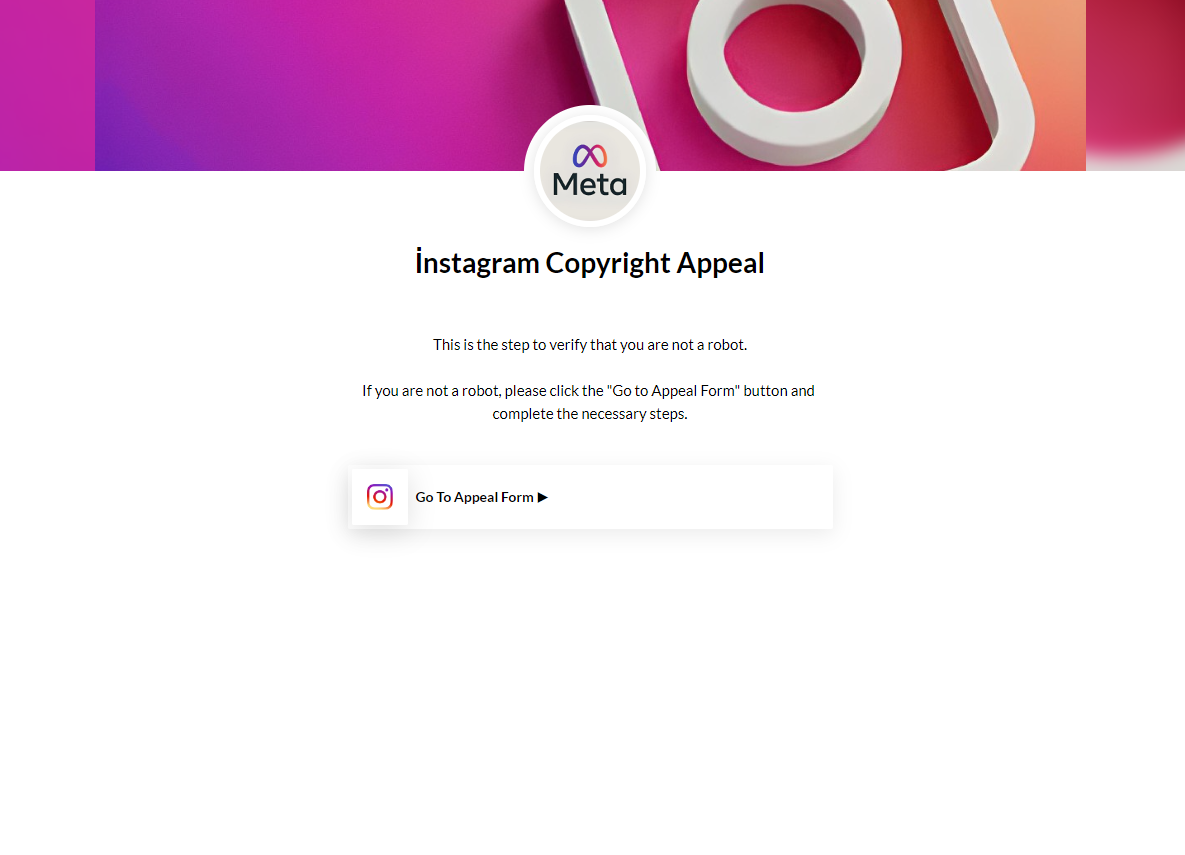 French users targeted with some financial phishing
Bitdefender researchers also spotted a phishing campaign impersonating the financial institution BRD - Groupe Société Générale that informed bank customers they needed to use additional authentication methods to access their accounts after Sept. 5 and verify their mobile phone numbers.
"To consult your accounts on the website or on the mobile application, in addition to the usual identification, you will receive a verification text every 90 days with a unique code or an authentication request," reads the machine-translated message.
"To be able to access your accounts on the internet after September 5, 2023, we need to reconfirm your personal mobile phone number."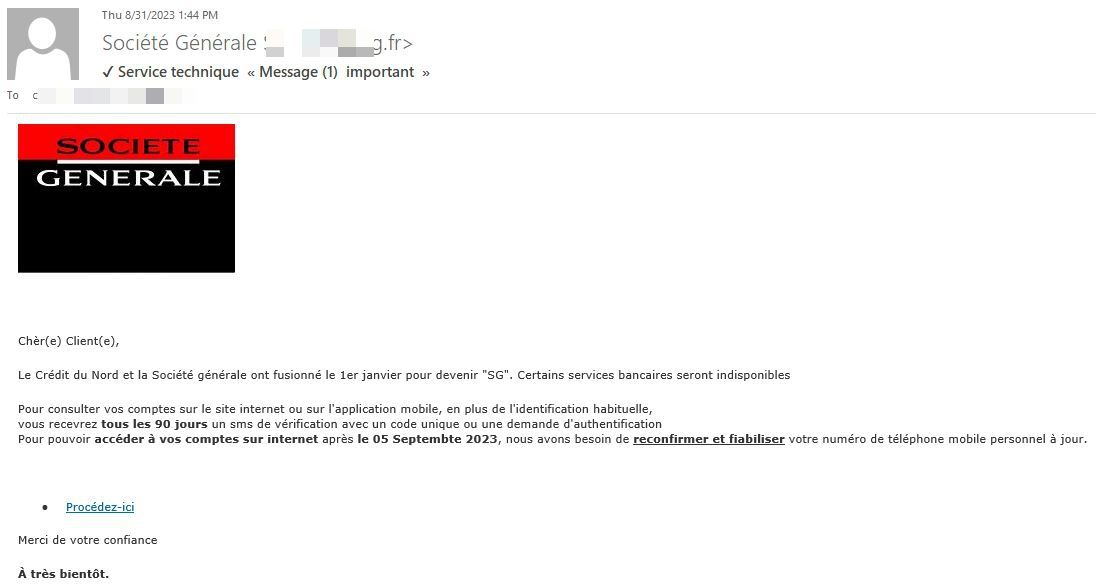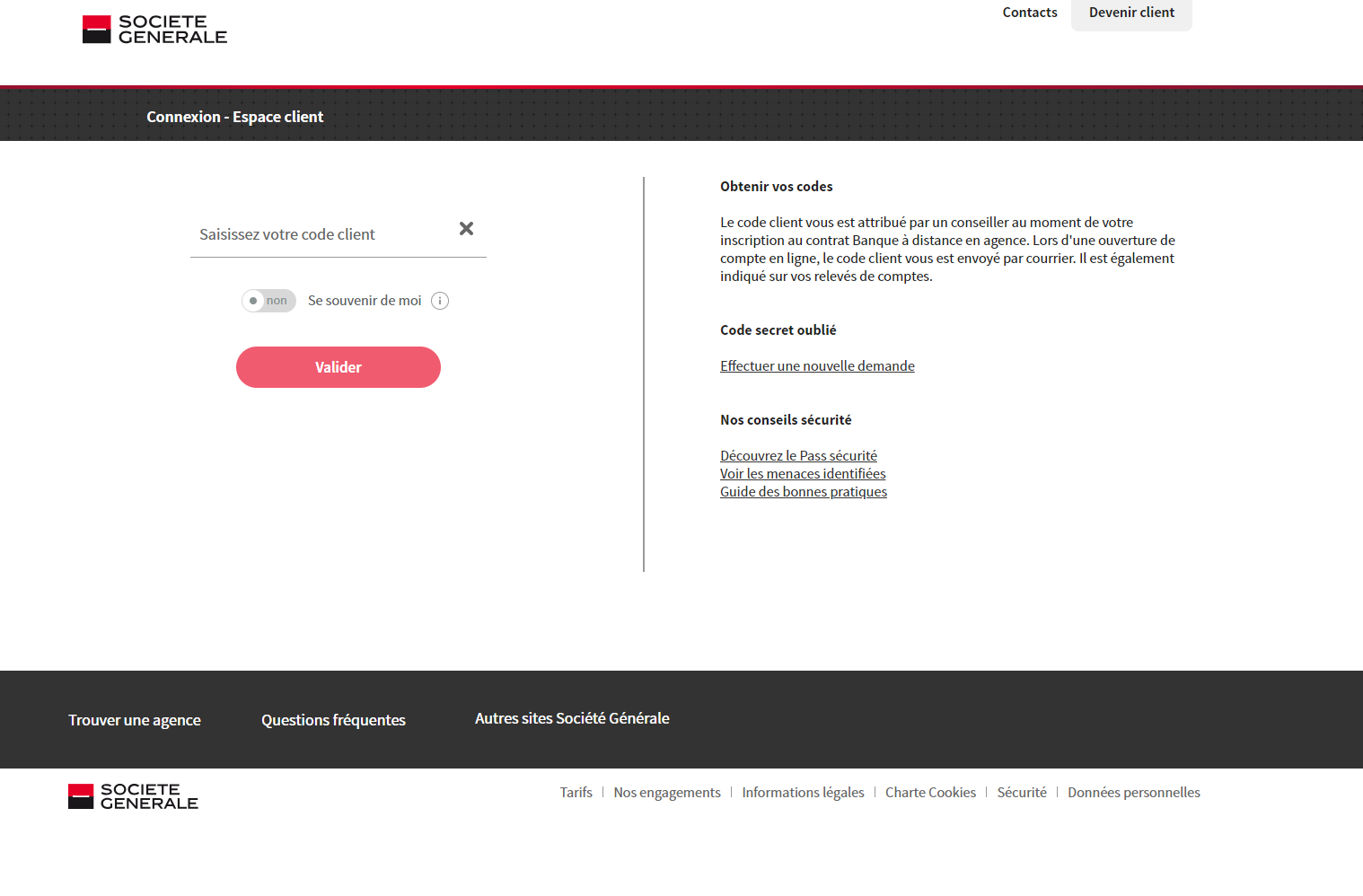 More Ukraine-themed scams ore on the horizon
Ukraine-themed spam is still popping up in inboxes of users from across the world. In the sample below, the crooks pose as a member of the board of the National Bank of Ukraine who requires "urgent assistance" in transferring 10 million USD "into your country" and starting a new life. The sender also states that she is now hiding in Romania and lost everything in the war.
Interested recipients are urged to respond to the email for further details.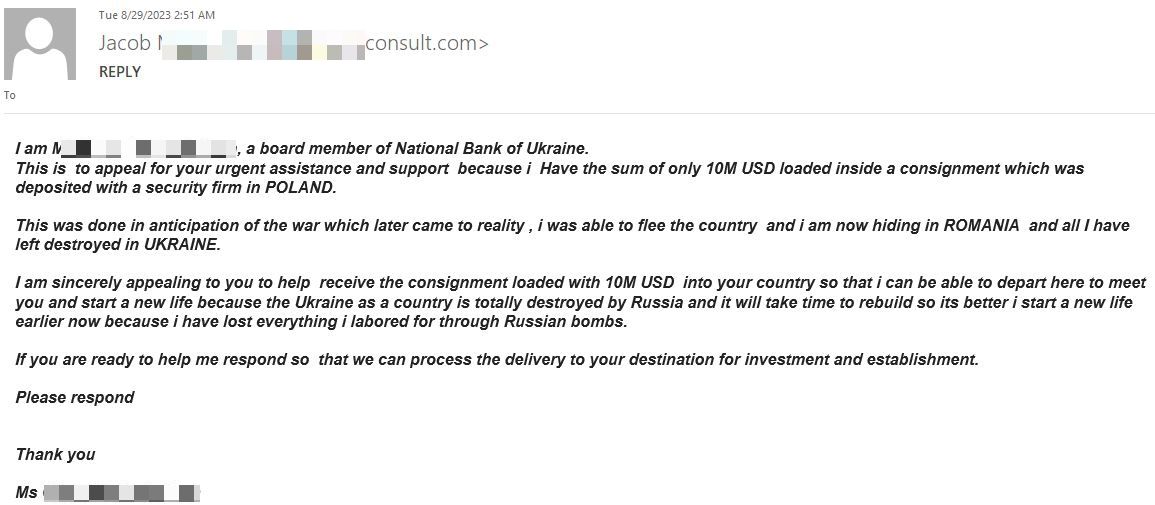 The Illuminati are looking for new members in Italy
Illuminati-themed spam campaigns have become popular this year, targeting vulnerable users with the promises of a lavish lifestyle, money and fame. Like other Illuminati scams we've reported on, the scam is an advance-fee swindle that entails potential recruits paying large sums or fees to become members of this secret organization.

Phishers impersonate the Inland Revenue Department in New Zealand
A tax refund scam targeting New Zealanders was also spotted by our researchers. The scammers behind the campaign announce the beginning of the "end of year tax refund processing" and advise users to verify their details "to avoid service interruption."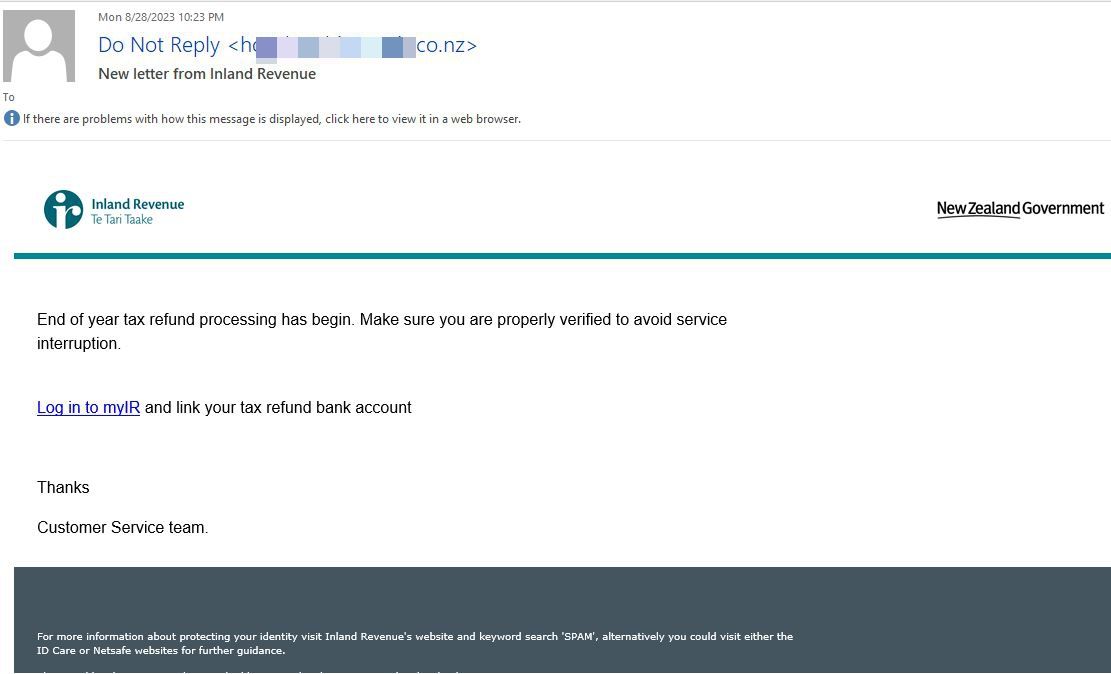 Need help prioritizing your digital safety?
Opt for a Bitdefender all-in-one security solution to protect all your devices from malicious and fraudulent activity no matter where your online activity takes you.
With Bitdefender's all-in-one plans, you get award-winning antimalware protection and benefit from advanced anti-fraud and anti-phishing filtering systems that warn you whenever you visit a website that may try to scam you. You also get a state-of-the-art Password Manager to help you store your sensitive data passwords, a powerful Premium VPN with unlimited traffic and Digital Identity Protection.